San Francisco Bay Area colleges re-brand "auto" and tap underserved populations in regional campaign
The Current COVID-19 Trends In Education Have Had A Significant Impact On The Methodology And Approach Organizations Need To Consider When Designing Recruitment Campaigns, Especially Through The Lens Of Diversity, Equity, And Inclusion.
Key Takeaways:
Using Behavioral Targeting Can Result In Motivating Over 4 Times As Many Prospective Students To Connect With Your School.
Advertising Dollars Can Be Used Much More Effectively To Meet Equity And Enrollment Goals When Deployed Using Simple Behavioral Targeting In Combination With Traditional Zip Code Targeting.
Research To Understand What Motivates Your Core Target Student Can Pay Off In A Big Way!
The Current COVID-19 Trends In Education Have Had A Significant Impact On The Methodology And Approach Organizations Need To Consider When Designing Recruitment Campaigns, Especially Through The Lens Of Diversity, Equity, And Inclusion. Conventional Marketing Says Studying Demographics Such As Age, Education, And Ethnicity Is The Way To Get To Know Your Target Audience. But That Really Just Tells You Who You May Want To Target And Gives Little Information About The Emotional Catalysts That Will Propel Prospective Students To Enroll.
That Type Of Behavioral Information Is Found In Psychographics, Which Dives Into Attitudes, Values, And Desires And The Motivators Or Barriers To Making A Decision, Such As Moving Into A New Career Pathway. It Has Been Well Documented That Humans Process Information And Make Decisions Based On Emotion. And Emotions Are At An All-Time High, With About One-Third Of U.S. Adults Experiencing Stress, Anxiety, And Great Sadness Due To COVID-19.
With More Than 6,000 To 10,000 Ads Seen Daily In 2020, How Can You Apply Psychographics To Target Key Market Segments And Cut Through The Noise? Here's A Mini Case Study:
In Fall 2020, The Advanced Transportation And Logistics (ATL) Sector Worked With Full Capacity Marketing (FCM) To Develop And Execute Strategies For Increasing Student Enrollments In Its Auto Tech Programs For Its 14 Regional Colleges Through A Lead Generation Campaign. Target Audiences For The Campaign Included High School Students And Their Parents, With An Emphasis On Underrepresented Populations And A Secondary Target Of Returning And/Or Displaced Workers Ages 19-34.
The Emerging Higher-Tech Auto Sector Required A Repositioning Strategy To Remove The Stigma Attached To The Perception That Being A Mechanic Is A Grease-And-Grime Job And Create A New Brand To Attract Students To The Emerging High-Tech Environment. Looking At Motivators And Barriers To Pursuing Training Within This Environment, The Psychographic Profile Of A Typical Student Who Would Be Interested In Studying Auto Technology Within The New High-Tech Environment Revealed A List Of Characteristics To Support Ad Messaging Such As:
Practical And Conventional
Linear-Thinkers
An Aptitude For A Sport Or Other Eye-Hand Coordination Skill
Typically An Average-To-Below-Average Student, With Grades Reflecting Lack Of Interest And Motivation Or Environmental Issues More Than Intelligence
Quite Good With Technology But Not Academically Focused
May Have Fears About Attending School Online
Willing To Try New Things Given Guidance And Clear Direction
Motivated By The Structure Of Auto Pathways
Understands The Value Of Postsecondary Training In Obtaining A Living-Wage Job
Are Not Necessarily Aware Of The Opportunities Available
Emerging From The Research Was A Repositioning Statement For Auto Tech, Which Drove The Development Of The Campaign Name And Logo: NextGen Auto With The Key Messages:
Automotive Technology Certificate And Degree Programs Offer The Perfect Pathway To A Stable And Rewarding Career For Those With Manual Dexterity, Computer Savvy, And The Drive To Be A Key Part Of How We'll Live In The Future.
Watch How This Translated To The Ad Message.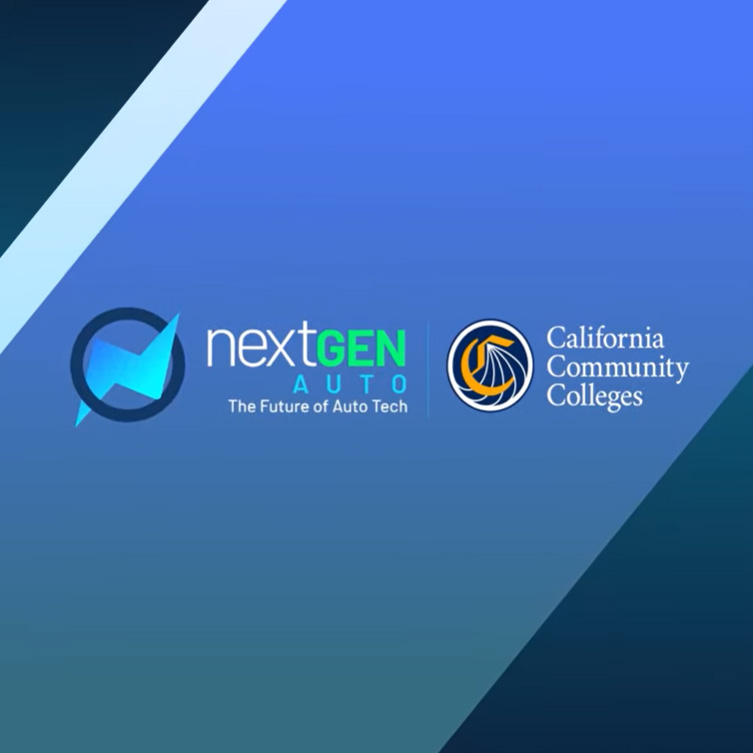 The Psychographic Modeling That Led To The Foundational Repositioning Of High-Tech Auto Through The NextGen Auto Brand Was A Critical Step In Understanding The Types Of Students Likely To Enroll And To Expanding Awareness To Underrepresented Populations. Minority Neighborhoods Across The Region, Especially Those Without Clearly Defined High School-To-College Automotive Pathways, Were Identified For Targeted Ads. In Addition, A Key Target Was Increasing The Number Of Women Entering The Field.
The Results?
The Campaign Yielded 35% Of All Leads From Women Interested In Pursuing Automotive Technology Education.
The Campaign Engagement Rates Were 4 Times Higher Than The Higher Education Benchmark And 8 Times Higher Than The Rate Of Engagement Across All Industries.
The Campaign Resulted In A High Capture Rate From The Lowest Income, Highest Unemployment Zip Codes, With 85% Of All Leads From These Zip Codes.
Are You Interested In Elevating Your Recruitment Strategies? Contact Us For An Evaluation Of Your Past Or Current Campaigns, And How You Can Apply Psychographics To Save Money And Garner More Enrollments.
Share this article
Thought Leaders in Workforce, Education & Entrepreneurship
Download our eBooks now and get informed.
Download